Follow the attachment below to properly install a RB-2.
Tools required:
#2 Phillips Drive Screw driver or #2 Square bit drive
Parts Included:
(1) Rear Basket
(4) #10 x 3/4" Long Pan Head Phillips Drive Recex Screws
1. From underneath the worksurface, loosen (do not remove) 2 screws (see Fig A). Position the parts as shown and slide the rear basket into slots in back (See Fig B).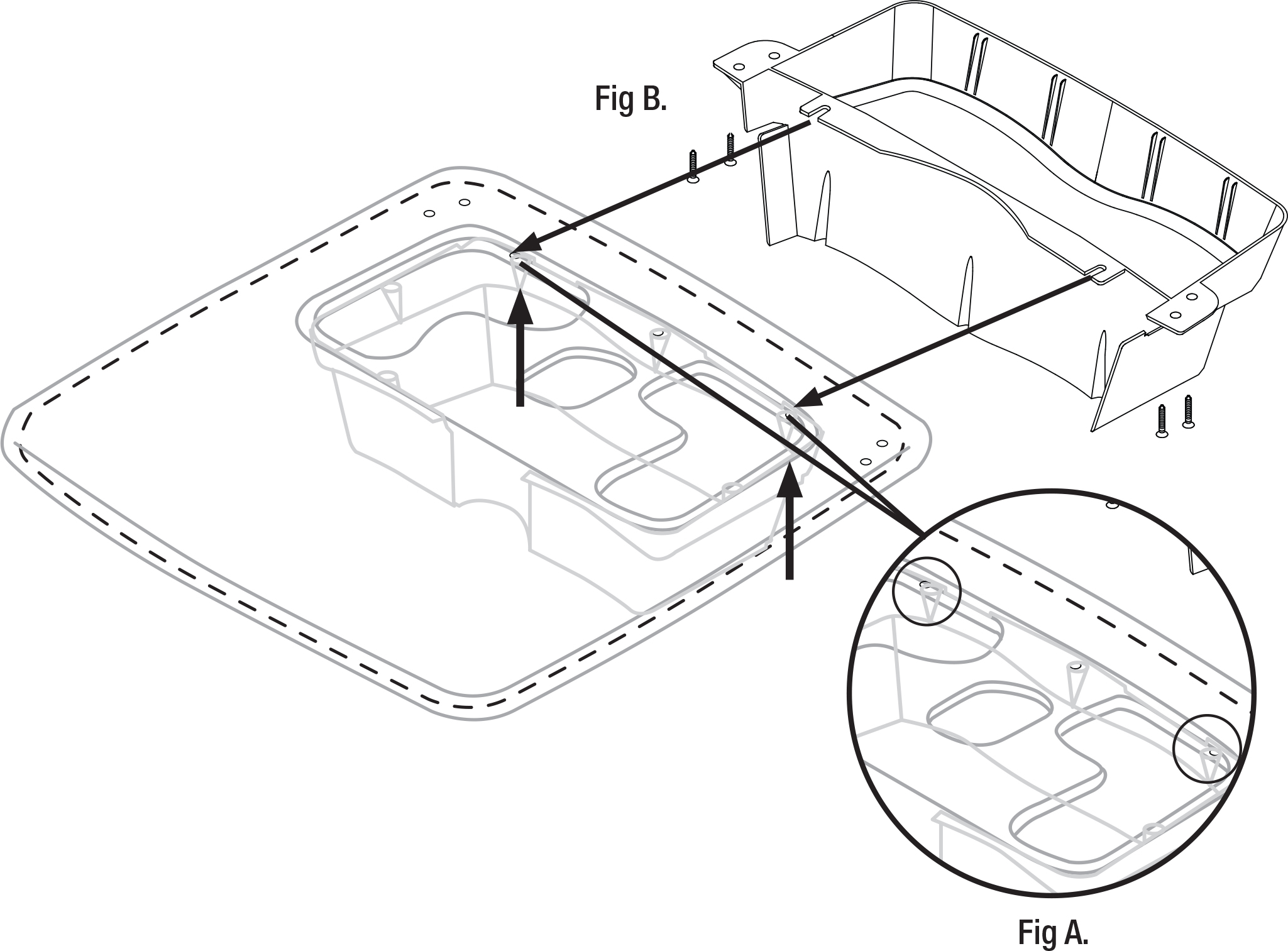 2. Once basket is in place, insert (4) #10 x 3/4" screws and tighten (See Fig. C). From the bottom of rear basket, take a long shafted phillips screw driver and tighten last (2) screws which are already fastened in the worksurface (previously loosened in Step 1).