Follow the attachment below to properly install a RB-3-L.
Tools required:
Phillips Drive Screw Driver
Parts Included:
(1) Rear Basket
(1) Mounting Bracket with 5" Double-sided Foam Tape
(4) #10-20 x 5/8" Long Pan Head Phillips Drive Screw
1. Remove the backer from the foam tape, located on the back of the mounting bracket. Attach the mounting bracket to the rear basket making sure that the (4) holes of the mounting bracket
line up with the (4) holes of the rear basket (bracket and basket should butt up against each other).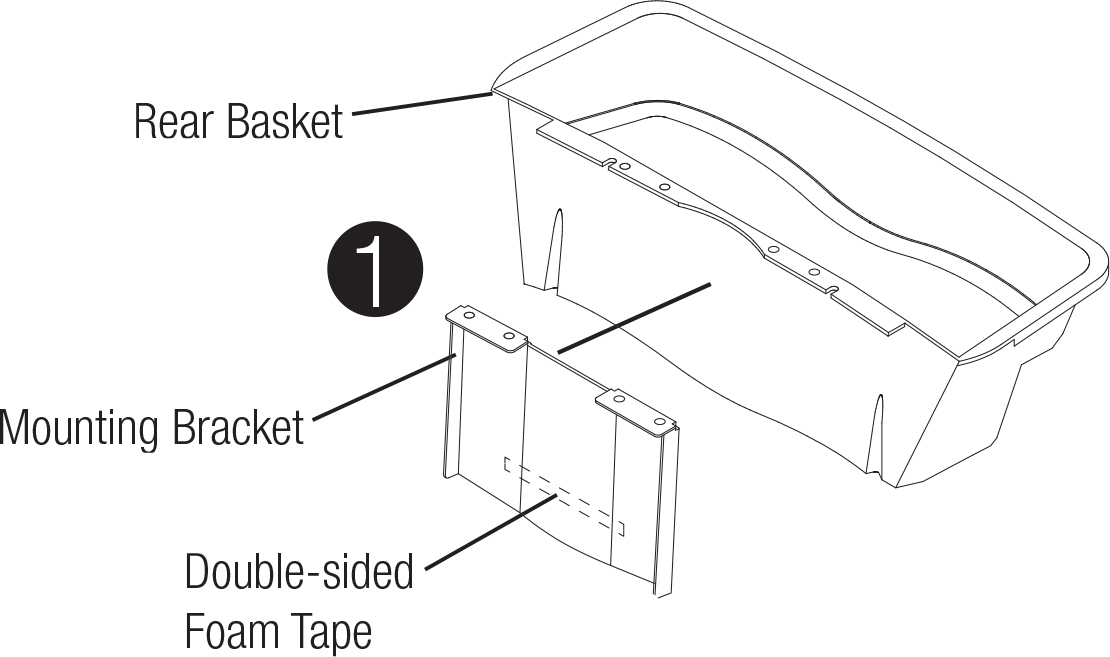 2. From underneath the rear basket, place screw through hole of mounting bracket and in hole of rear basket. (see Fig A).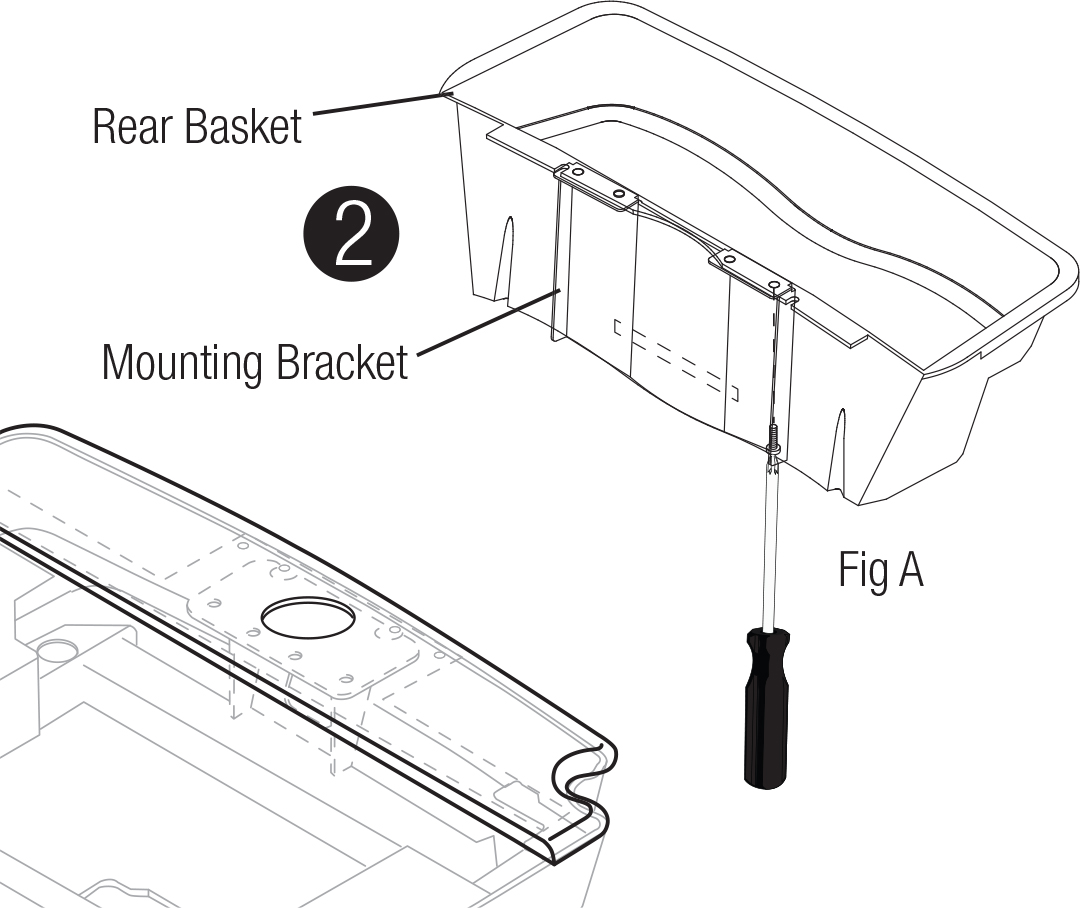 3. Position the parts as shown and line up the holes in mounting bracket/rear basket with the holes in bracket underneath rear worksurface (See Fig B). Once one screw is fastened, continue inserting and tightening the last three screws.