Follow the attachment below to properly install a SAM-3 Left.
Tools Required:
Phillips head screwdriver or #2 square drive bit
Parts Included:
(1) SAM-3L
(4) #10 x 1 ¼" Phillips Flat Head Screw
1. Position SAM-3L on the indicated holes on the underside of the surface (picture A). Attach the SAM-3L to the worksurface using the screws provided.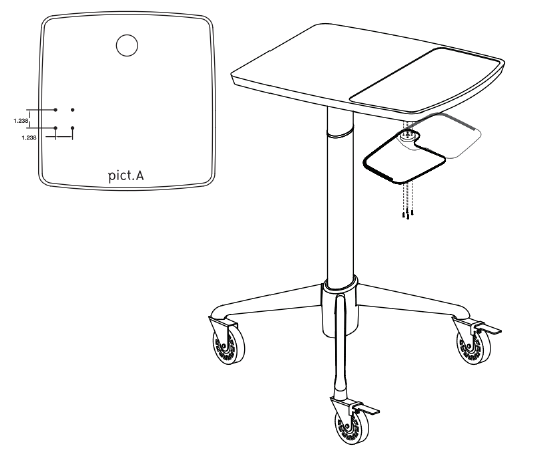 If you have any questions, contact Altus at service@altus-inc.com or (616) 233-9530. If immediate assistance is needed, please call as soon as possible so we may help.